Our Nursery Reveal...finally!
So do you remember when I talked about what I had planned for the twin's nursery? If not, you can read about that
here
. Well four months later I have finally finished both sets of bedding.  Last weekend was spent getting the other crib put together and getting the girls accustomed to their new room in separate beds.  You have to bare with me though, the room is not fully decorated yet.  It's kinda hard to get motivated when there is a possibility of moving in the near future.  I will have it all pretty at some point though.  But for now here is the big reveal on the bedding I worked on all summer.
Audrey' Bed with the white and gray polka dot sheets.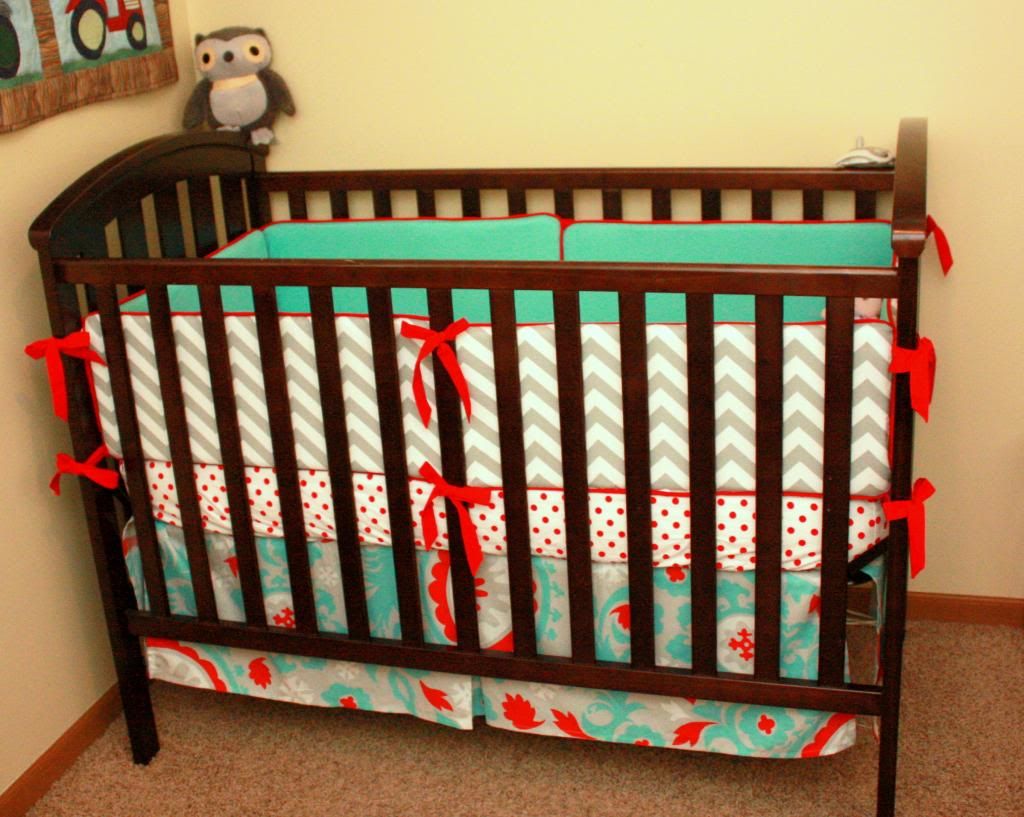 Anna's Bed with the red polka dot sheets.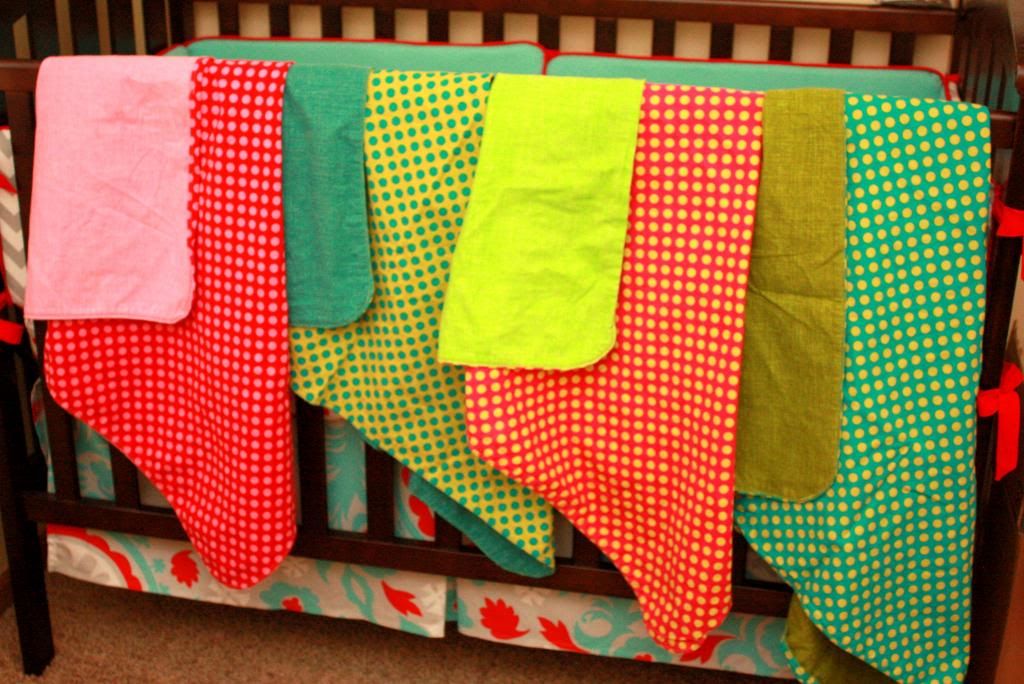 The swaddle blankets...obviously the pink and red ones are the only ones being used currently.
I love polka dots!!!!
My Diaper Bag!! A slightly modified version of the Amy Butler Cosmo Bag.
Seriously the best diaper bag...ever.  Fits everything I need plus some.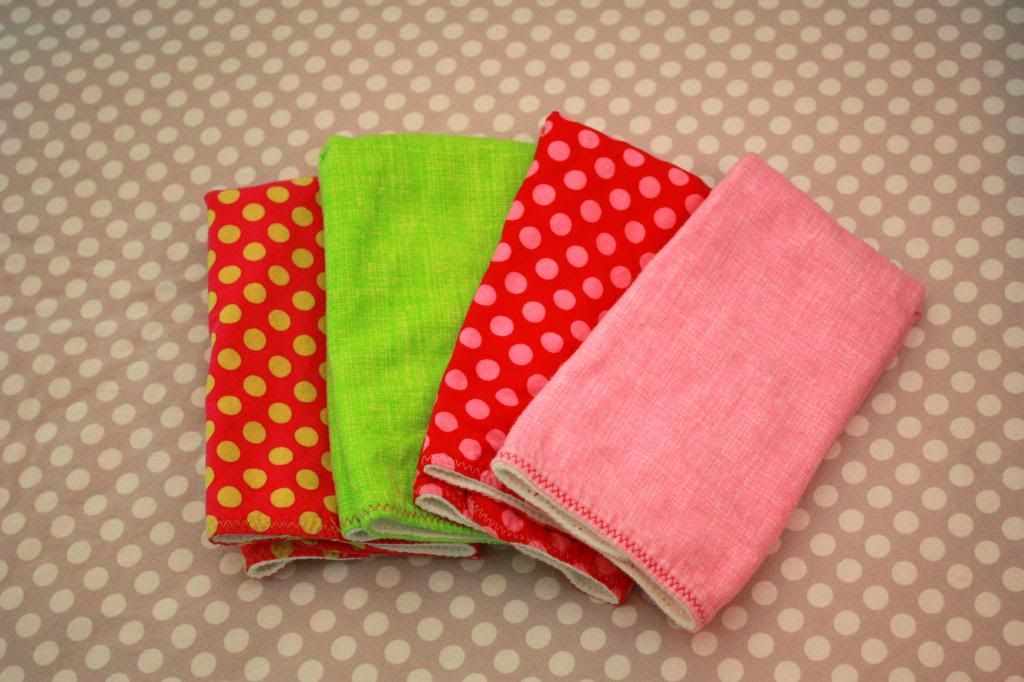 The burp cloths that match the blankets.  Pretty and practical.
Possibly my most favorite burp cloths I've made.  I re-purposed some flannel receiving blankets and backed them with some white flannel and serged them together.  Just the perfect size and works great for cleaning those little messes.
Hope you have enjoyed seeing what I made for our girls.  I had fun making everything and I love how it all turned out.